Congratulations and Welcome to the 7 Figure Coaches Team

It's Time To Set Up Your Business!
First you need to register your account with the Secret Success Machine and pay your one time administration fee of $197. This gives you instant access to all of your products with full resale rights as well as provides you with the standard replicated website system and complete business management platform.
Click Here to Create Your Secret Success Machine Account
Once your account is created and confirmed, here is the link to log into your SSM back office: http://mdmformula.com/ma/index.php


Your Custom "Press 1" Presentation System:

Get Your 800Link Account with our Exclusive 13 Minute Presentation pre-loaded and ready to start accepting voicemails. You'll receive an email confirmation each time someone leaves you a voicemail after responding to your 13 minute presentation. This is the same 13 minute presentation you responded to so you know first hand how powerful it is. This is what separates us from everyone else and delivers you the best leads you could ever hope to connect with. It's pre-qualifies your leads and increases your sales conversions better than any other system we've tested.

Click Here To Get Your 800Link Account

Optional (not required) Custom Website System:

If you would like to use our custom team exclusive website system complete with a lead capture page and custom presentation page including testimonials and our callback request feature. We usually charge $97 per month for this system because we custom build them for each new member. Right now you can order the same system for only $47 per month. This system is not required and is completely optional. The standard SSM capture pages and presentation page are included and accessible in your SSM back office.

For Examples of What You'll Get Refer to:
Capture Page:
www.Fast1k.com
Presentation Page:
www.Fast20k.com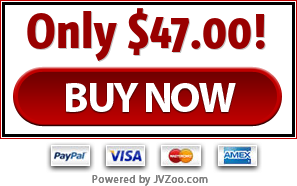 Please Allow 24 - 48 Hours for Completion
You will be contacted via email with your website links
---
In this section you'll get direct access to our marketing managers who we outsource all of our own marketing to. One of the benefits of being on our team is the fact that you now have access to our exclusive connections with some of the best marketing professionals in the industry. Take advantage of the relationships we've developed with these marketing managers and have them go to work for you today!

Our Exclusive Resource for

Done For You
Phone Broadcasting!
Terry Collins Full Service Voice Brodcasting Solutions.
Contact Terry using the phone number on the website below and tell him you're on Christian & Dan's Team
and he will let you know the packages he has available to keep a steady stream of fresh leads responding to your custom 13 minute voicemail presentation system.
www.EmarketMania.com

Our Exclusive Resource for
Done For You Internet Marketing!
Chris Rhorer 1 Day Marketing Service
This is the easiest way to get fast high quality visitors to your website
www.1DayMarketing.com